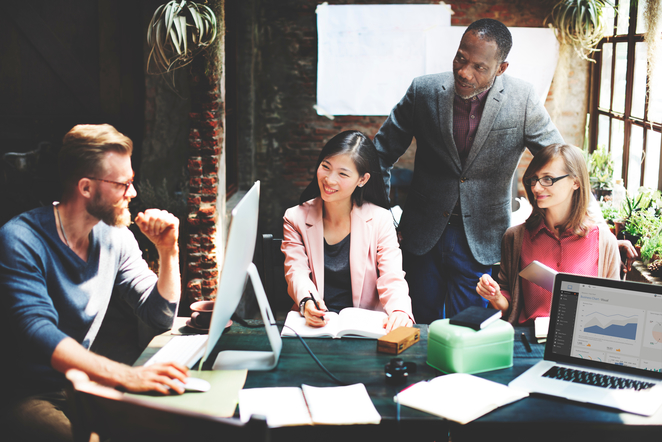 What we do
We are Human Resources Consultants working with small businesses to provide forward thinking and results orientated HR services in London and the South East.
Like you, we know that what really makes a profitable business is the ability to attract and retain the best people. So, whether you need some ad-hoc advice, help with a project or are looking for ongoing retained support, we can work in partnership with you to help you not only comply with the law but most importantly to create a great place to work.
We offer help and advice on all aspects of HR, from support with your paperwork, policies and documentation to our diagnostics service, which takes an in-depth look at what's going on in your business to identify opportunities for improvement. We work closely with our clients to understand your business and offer services that deliver impactful results.
If you're busy trying to run and grow a small business you may not always have the time to implement consistent and effective HR procedures. Working together with us as a partner can help unleash the innovation and purpose within your business, getting the most out of your people and improving efficiency.
Whatever you need, our objective is to deliver cost effective and creative solutions that have a positive impact on your business and your people.
To find out more about the work we do you can read more on our retained HR services, our ad-hoc projects, HR diagnostics, how we can help with paperwork and processes and training for non-HR professionals. To find useful tips, our opinions on the latest news and trends in HR and FAQs you can check out the People Management Partners blog.
If you want to know a bit more about us and the people we work with, take a look at The Team or Client pages.